Find Answers to Your Questions: A 17 minute self-help session with the Dalian Method by Mada Eliza Dalian
ISBN: 978-0-97387738-0
This product is packaged on a USB drive. It includes:
A 24 page eBook explaining how to prepare and work with your self-help session, and three MP3 recordings: Introduction, Preparation Instructions, and a Guided Session with the Dalian Method.
Find Answers to Your Questions is the first release from the Dalian Method Accelerated Transformation Series™ It is a practical self-help tool for adults and teens. In just 17 minutes you can connect to your inner GPS, find answers to your questions, and never doubt yourself again!
In just one short session, and without the need to use your mind to figure things out, you can find answers to your questions and make clear life decisions.
Find Answers to Your Questions session can be used for anything, be it health, decisions you must make about school, work, career, relationships, or simple things about your daily life situations. Use Find Answers to Your Questions session to de-stress, eliminate your insecurities and self-doubt, learn new things about yourself, get clarity about your relationships, worry less, begin to trust yourself, and feel confident about your choices.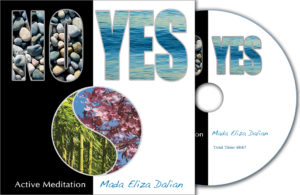 View Details
No – Yes Active Meditation
by Mada Eliza Dalian
A favorite of many, the No-Yes is a powerful active meditation technique to help detoxify the body of repressed negative emotions, anxiety, and stress, allowing the practitioner to experience inner peace, clarity, and joy of living.
CD & MP3
UPC: 06129734677
Watch VIDEO Trailer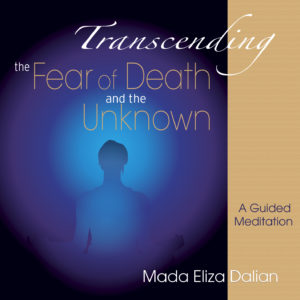 View Details
Transcending the Fear of Death & the Unknown
by Mada Eliza Dalian
A beautifully guided visualization to help dis-identify from the fear of death and the unknown, finish unfinished business, cultivate courage and trust, deepen self-awareness, and facilitate the process of healing into consciousness.
MP3